Description
Light As Air Finish
Pamper your skin with a smooth, matte and shine-free finish that doesn't feel sticky or greasy. The light as air finish makes this moisturizer the perfect primer to help makeup set and stay throughout the day.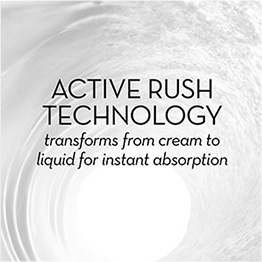 Active Rush of Adoption
With the use of Active Rush Technology, this moisturiser transforms from cream to liquid on contact, flash absorbing and delivering a rush of anti-aging ingredients and hydration that lasts all day long.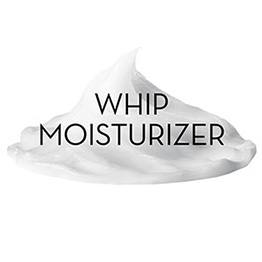 Delightfully Whipped to Moisturise
The power of a heavy cream whipped to airy perfection is finally here! This breakthrough weightless Whip formula is light as air without compromising on the potency.
Olay Whips
Olay Regenerist Whip
UV SPF 30
Olay Total Effects Whip
UV SPF 30
Olay White Radiance Whip UV SPF 30
Core Benefit

Effective firming and weightless moisturized feel.

7-in-1 benefits for youthful, healthier looking skin

Even skin tones and reduces pores for radiant, youthful skin

Formula Used

Advanced amino Peptide Complex ||
Active Hydration
Vitamin B3 hyaluronic Acid
Antioxidants

Active Rush Technology VitaNiacin complex
Vitamin C
Green tea extract

Pearl optics technology
Active Rush technology

SPF Protection
Solar Sheer Technology - SPF 30 UVA/UVB Protection
Solar Sheer Technology - SPF 30 UVA/UVB Protection
Solar sheer Technology - SPF 30 UVA/UVB Protection
Manufacturer: Procter & Gamble Manufacturing (Thailand) Ltd. 112 Moo 5, Wellgrow Industrial Estate, KM.36, Bangna-Trad, Bangsamark, Bangpakong, Chachoengsao, 24180, Thailand. Made in Thailand. R.C. No. COS-730/15, Contact: 022-24942113 Packer: Procter & Gamble Home Products Private Ltd, Plot No.1, Indl Area, Villate Katha, Baddi, Dist Solan, HP-173205 Comments/Complaints, call CONSUMER RELATIONS on 022-24942113 Importer: Procter & Gamble Hygiene and Health Care Limited, P&G Plaza, Cardinal Gracias Road, Chakala, Andheri (E), Mumbai – 400099. Comments/Complaints, call CONSUMER RELATIONS on 022-24942113 Country of Origin: Thailand
Skin Concern:

Fine Lines

Skin Concern:

Wrinkles

Skin Type:

Dry

Skin Routine:

Morning Routine for superior firming for oily/combination skin

Skin Type:

Normal

Skin Routine:

Morning Routine for firm, smooth & radiant skin for all skin types

Skin Concern:

Skin Texture

Skin Concern:

Lightweight Sun Protection

Skin Type:

Oily/Combination

special offer:

30%
12 Reviews
Beautiful Cream

When i use fiama soap, my skin is less oily, with the cream. When i use dove soap, the skin is more oily with the cream......... But the cream is Just Perfect.......... Good Job

Nice cream by Olay

Loved it!

Light as feather

It is very light weight. It doesn't make your skin oily or greasy. It helps with the texture and makes the skin super soft. It has made my skin even toned. It also helps in fading away spots and marks. I've been using it over a month. The only con is the fragrance which could have been avoided. Other than that, it is a star product. And yes, it is pricy but you won't regret spending your hard earned money when you get visible results.

Too good

Please don't look at the price and hesitate to buy this one. I absolutely love the feel of this moisturizer-cum-primer-cum-sunscren on my face. It is light weight as it righly claims. Full points to olay for coming up with delighful product. I would say that it is worth every penny!

Awesome!

Love this moisturiser! I have dry skin and it keeps my skin soft and supple. Pores look much smaller after using this

Light and moisturising

It's so light on skin and not sticky at all. You won't feel like you have applied any cream. It's a refreshing change from all the heavy oily moisturisers

Loved it

It is zuch a lightweight moisturizer and also it is very hydrating and moisturizing to the skin . Must buy it is a non greasy formula which is perfect for summers

Perfect Moisturiser+SPF combo

For someone like me who doesn't like layering different creams on my face, this cream comes as a perfect recipe. Tip- for a combination skin like mine, I have realised that I need to use just a few dots of the cream and one bottle stays for quite some time! Gives a nice glow to the face.

Goodness of glowing skin

This whip cream has changed the game for me. It has given me the goodness of glowy skin.. see the pics for yourself. My second purchase on the way. You don't even need a sunscreen. Everything is sorted in this one.