What is Moroccan argan oil?
Where does argan oil come from?
Argan originally comes from the south-west of Morocco, where it grows in the lush, green forests. As a matter of fact, the argan forest acts as a natural barrier against the advance of the desert, preventing soil erosion and protecting water resources. The argan forest is thus an intricate and valuable part of the Moroccan eco-system and has even been designated as a UNESCO biosphere reserve since 1998.
7 Argan Oil Benefits for Hair

Tackle Frizz with Argan Oil:
Full of fatty acids and antioxidants, argan oil helps in maintaining the moisture of hair by creating a layer around it. It tames the frizz, making the hair feel soft and smooth.
Fight Hair fall with Real Argan Oil:
Vitamin E helps in increasing hair's elasticity which prevents them from breaking. With anti-inflammatory properties and antioxidants infused in it, Argan oil does wonders for the hair. Also, our skin benefits from it and our scalp is rejuvenated by it.
Repair Damage Hair with Argan:
While Argan oil improves the quality of hair, it also protects the hair from the significant impact of colouring and using heat-styling tools. It not only prevents dryness but also protects from the split-ends that might eventually appear.
Fight UV Rays with Argan:
Along with protection from the impact of artificial agents, argan oil is a powerful antioxidant which protects hair from the damages caused by ultra-violet rays that is generated from the sun.
Winter Haircare with Argan:
Argan oil helps to reduce inflammation and can relieve dandruff-inducing oxidative stress, an imbalance between free radicals and antioxidants in the body.
Get Real Natural Hair:
Argan has high concentration of essential fatty acids which bring shine and luster back into the hair without weighing it down and causing any kind of buildup.
Argan for Hair Growth:
The phenols in Argan oil support and strengthen hair follicles. The antioxidants in argan hair oil promote cell production. Along with hair growth, it allows your hair to grow thicker and healthier.
With all its benefits mentioned above and more, Argan oil ensures protection from a number of agents and keeps the hair look and feel healthy.
How to use Argan oil for hair?
Argan Oil can be used on the locks in different ways.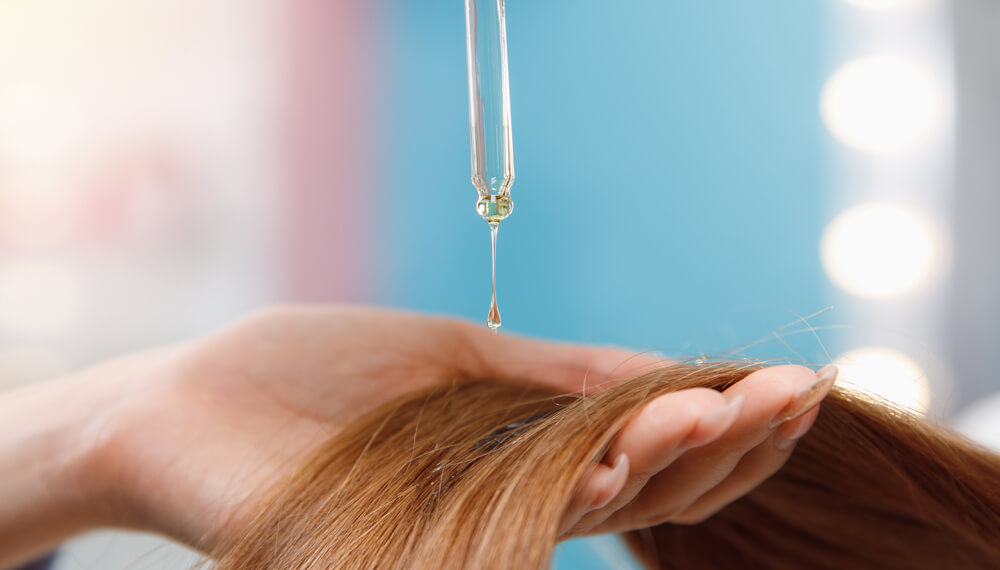 Hair Mask:
Argan oil can be used as an over-night mask. It does not necessarily need to be mixed with any other roduct. However, one may mix it with ingredients that specifically work for their hair type.
Apply a few drops of Argan oil in your hair from roots to ends
Wrap it in a shower cap
For the best results keep it overnight.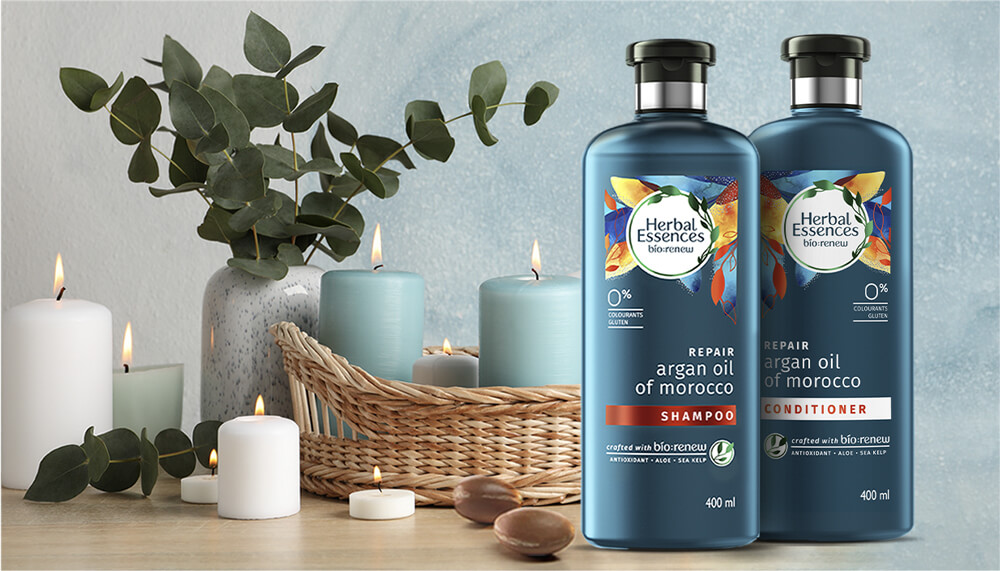 Shampoo:
Apart from using it as an oil, Argan can also be used on our hair as a shampoo.
Argan oil shampoo
is perfect for revitalizing hair and promote hair growth. There are a considerable number of brands that manufacture argan oil infused shampoos. However, it is important to be mindful while choosing the right product for yourself. Herbal Essences
Argan oil shampoo
is packed with real natural argan oil from the heartlands of Morocco. It is paraben, gluten and colourant free and helps you fight frizz and reverse damage.
Squeeze the shampoo on your palms
Rub it into your scalp from roots to ends.
Work up a lather
Rinse the shampoo with cool water.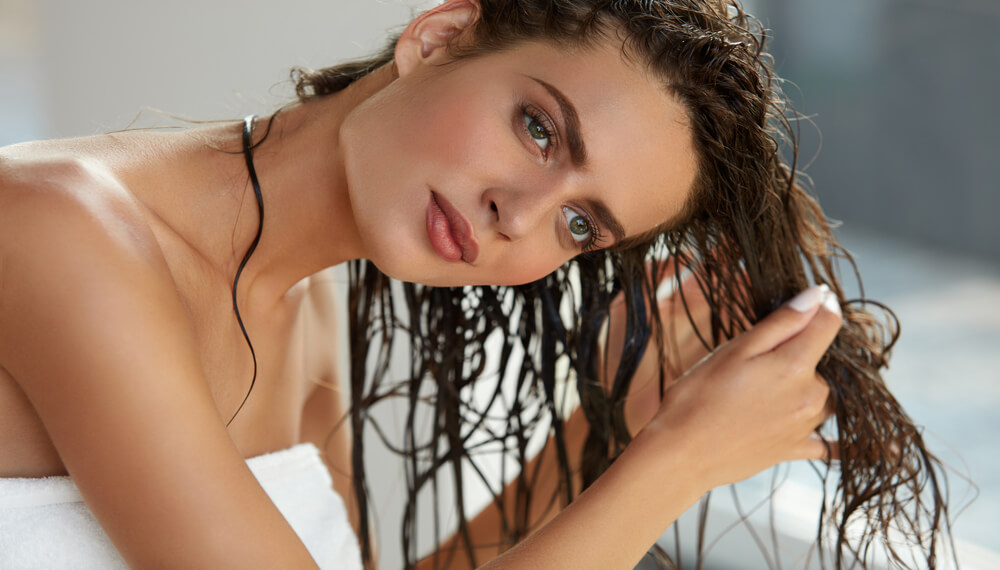 Leave-in Conditioner:
While there are
Argan oil conditioners
available, the oil can also be used as a leave-in conditioner for prolonged benefits.
Pour a few drops of Argan oil on your palm and apply it to towel dry hair.
Wait for your hair to dry up naturally.
What does Anupriya Kapur say about Argan?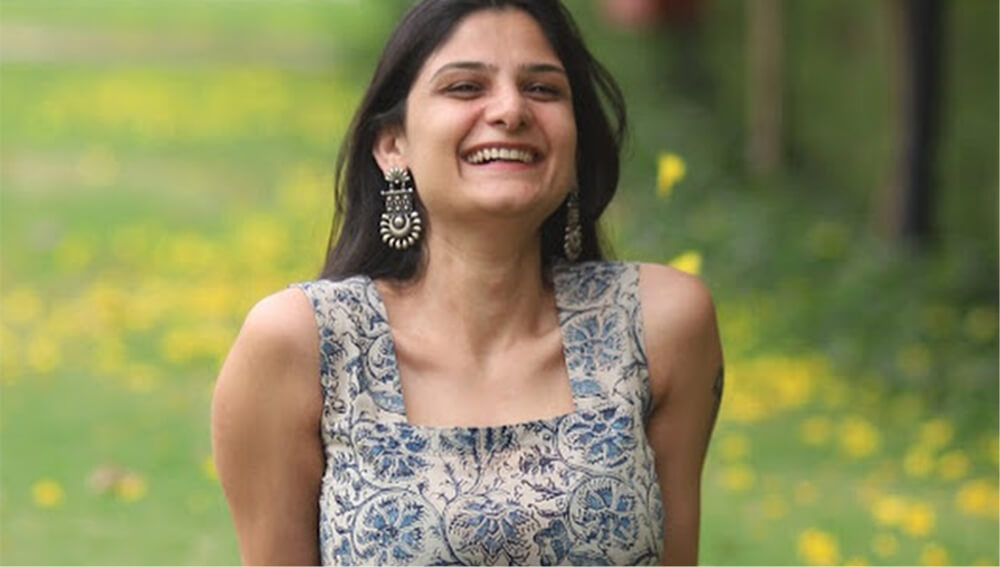 Argan Oil has always been a bathroom essential for me, long before brands came along endorsing this fabulous product! It's not only a great moisturizer for my hair and scalp, Argan Oil greatly reduces spilt ends and breakages.
My post-partum phase wasn't a happy one for my hair; I was witnessing moderate hair loss. With Argan Oil massage, this problem got solved with regular use. Be gentle on your scalp while messaging, leave the oil for the night (don't forget to wear a shower cap) and wash it off next morning with a herbal or natural shampoo. If in a hurry, leave it on for minimum 45 minutes to an hour.
Argan Oil can be your go-to essential for a fuller and thicker hair growth. I use it once every three days. The high antioxidant, vitamin E and essential fatty acids help increase the moisture content and helps control frizz too. It's advisable that you use Argan Oil on dry hair. Use as much oil as what your scalp and hair needs, no more.
Go ahead and try our Herbal Essences Argan Oil Shampoo and Conditioner crafted to smooth and repair for beautiful hair. Or try our Herbal Essences Argan Oil & Aloe Hair Oil Mist to moisturize and repair hair.
The Herbal Essences bio:renew Argan Oil collection is made to help repair damaged hair & restore smoothness. This collection is infused with argan oil of Morocco and other botanicals endorsed by the Royal Botanic Gardens, Kew. This collection includes a shampoo, conditioner, botanical hair mask, and lightweight hair oil mist.