Coconut Milk for Hair
4 Coconut Milk Benefits for Hair

So, what are some of the benefits of coconut milk for hair? Well, to begin with
Healthy Hair with Coconut milk:
Coconut milk is one of the best ways to restore dry and damaged hair. The vitamins and fatty acids in coconut oil help nourish your hair.
Hair Growth with Coconut milk:
Coconut milk also promotes hair growth. It boosts hair follicles with all the essential nutrients required for our hair and strengthens and nourishes it with intense hair hydration.
Provides Nourishment to Hair:
The nourishing properties of coconut, makes an excellent choice for a scalp tonic for dry, irritated and itchy scalp. Even a nice, gentle massage at home with coconut milk for 10 minutes followed by a hot towel regimen can do wonders for your hair.
Shiny Hair with Coconut Milk:
Coconut for hair is actually a wonder remedy for nourished and healthy hair. Getting fresh coconut milk at home for a hair and head massage is very easy! Simply take a coconut and grate it finely. Soak the coconut in a little bit of warm water and blend it well. Strain out the liquid and voila! Your freshly made coconut milk at home is ready.
A coconut milk shampoo and conditioner is the best way to get intense hydration for your hair. The Herbal Essences Coconut Milk shampoo and conditioner does just that. It hydrates hair from root to tip to give you soft, silky and healthy hair.
How to use coconut milk for hair ?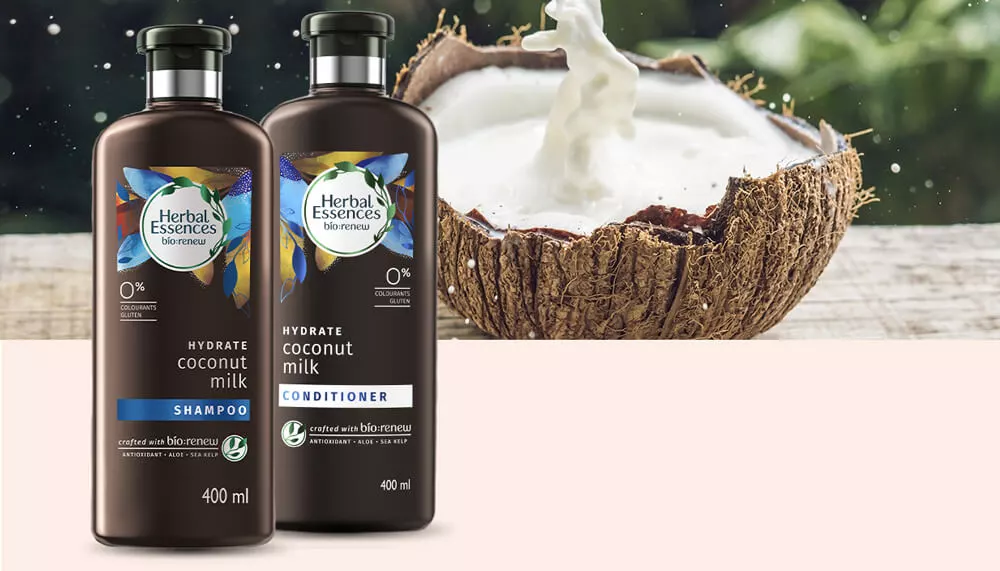 Shampoo
Coconut milk shampoo
, take a little of it on your palm and lather is generously on your hair and roots. The coconut shampoo will hydrate and shine up your hair. Once done, thoroughly rinse your hair off all the shampoo, take a small amount of the conditioner and apply it along the length of your hair. Massage it on your hair. Leave the conditioner on for a while and then clean your hair with running water till it runs clear. Give your hair a hot towel bath to lock in that moisture and the nourished, fuzzy feeling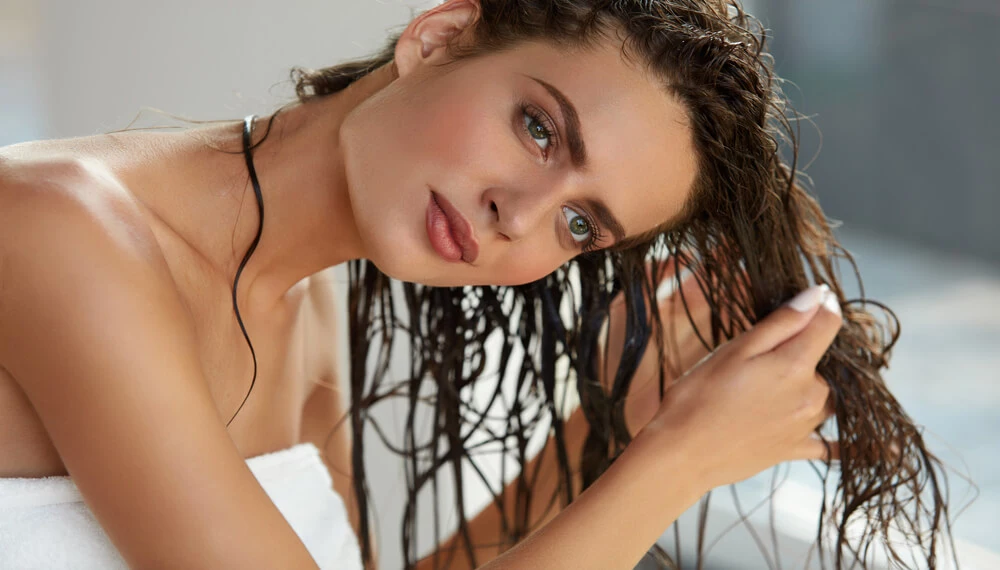 Conditioner
Coconut milk conditioner
, it is the perfect match for your dry and dull hair. Layered with a scent experience like no other, the vibrant coconut, white florals and vanilla leave you with a scintillating scent experience every time you step you're your shower!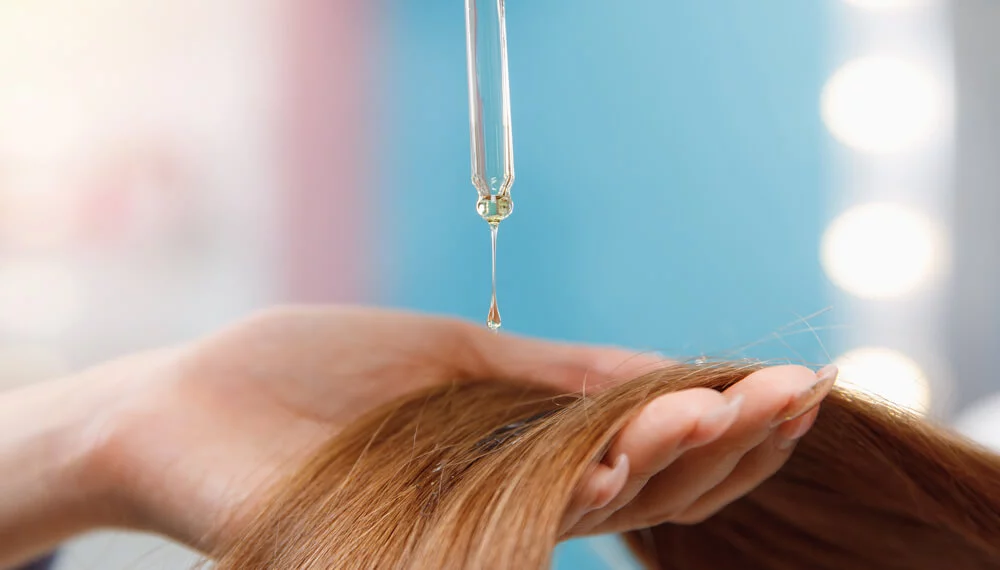 Hair Mask
Coconut milk hair mask treatment, Work into hair from mid-length to ends, leave on for five to seven minutes and rinse. Go ahead and style with ease knowing your hair mask is sulfate-free, paraben-free, mineral oil-free and dye-free.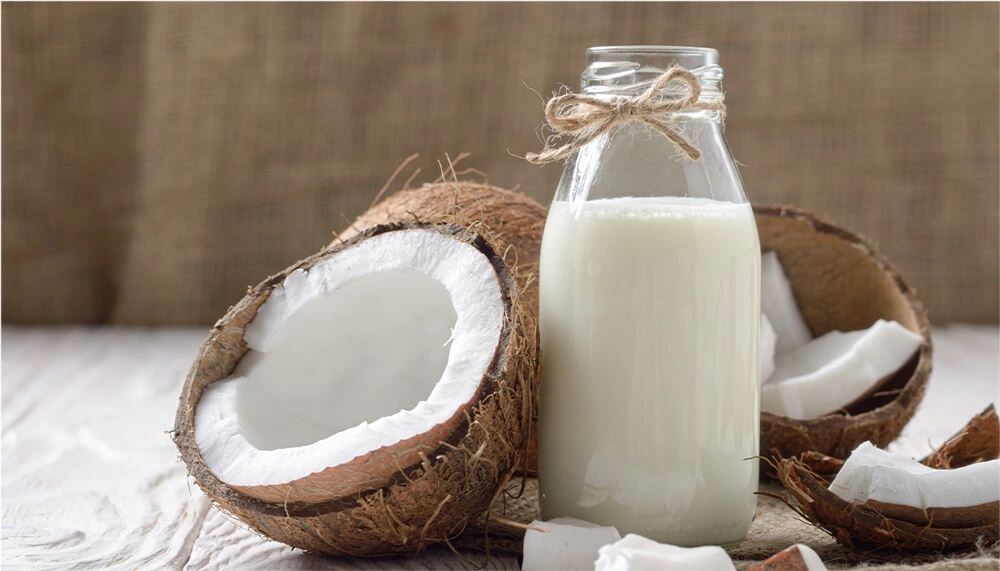 Other Ways to use Coconut
You can use coconut for various smoothies, face packs, cooking and hair and head massages. A supercharged breakfast with a coconut milk smoothie with berries and other superfoods is an excellent way to start the day!
Soak chia seeds overnight in coconut milk for a scrumptious pudding in the morning.
Coconut milk also finds its royal place in many Indian cuisines and rightly so! It makes dishes not only delicious but also really healthy with healthy fats.
Just how you can use the benefits of coconut milk for hair, coconut milk is also a super nourisher of your face and skin. Mixed in different face packs, it is again a hydration and vitamin boost for your skin.
Here is what fashion and lifestyle blogger, Anupriya Kapur has to say about Coconut milk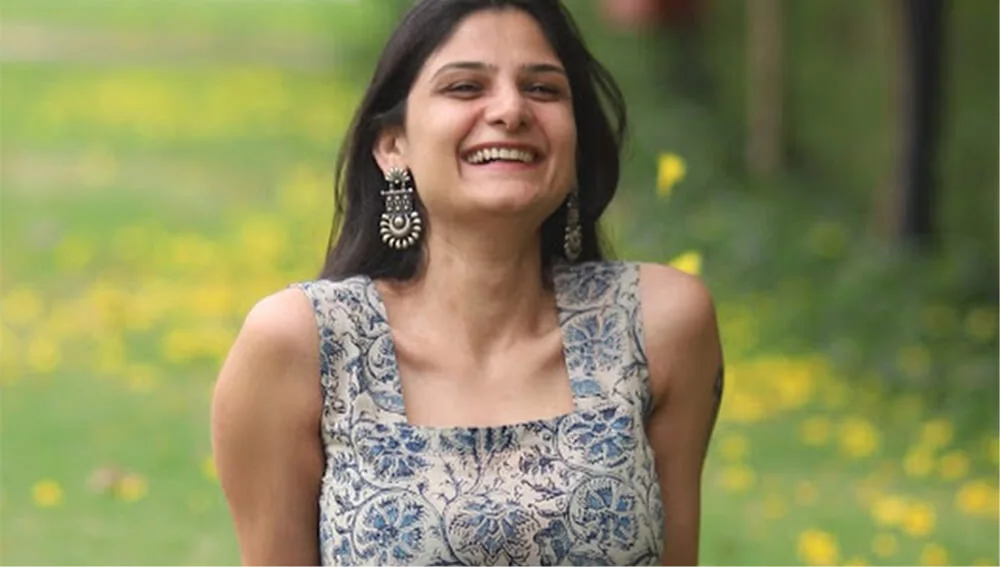 The list of benefits for coconut milk is endless. No wonder our grandmothers had such naturally long and well textured hair! I had to actually read up to be more awed than ever before. The list includes Lauric Acid, proteins, all kinds of vitamins B, C, E. In short, if there's an elixir for hair maintenance, its coconut milk! The benefits of coconut milk for hair are indeed extensive!I usually apply and massage the coconut milk for hair and leave it on for about half an hour, following it up with coconut milk shampoo. Actually coconut milk also is a great leave-in conditioner.
No wonder Naairyal ka Doodh is called a miracle liquid! The Lauric Acid in it gets converted to monolaurin in the body, a compound with antiviral and antibacterial properties. Plus of course, all the vitamins and proteins in it restore dry and damaged hair. In my case, while I would be out practically all day shooting and going about my work, this would be a must-have bathroom essential.Coconut milk for hair has proved good in my overall hair maintenance regime. Easy to apply and easy to rinse, it serves as a natural hair conditioner. Am told it even promotes hair growth!
When you're looking for a hydrating hair treatment like never before, remember to choose the Herbal Essences Coconut Milk shampoo and conditioner and lock in that intense hydration for your tresses.